Matt Keating, Shodan
Awase Kenpo Karate-Do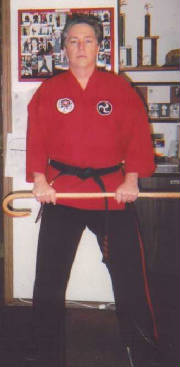 Jay Yenne, 4th Dan
Co-Founder of Konagitanjo-Jutsu
The Hooked Cane Art
Sensei Brian Sugerman, 3rd Dan

Awase Kenpo Karate-Do

Sensei Sugarman has studied with Soke Schenck for longer than 25 years.
Sensei Meghan Gray

Sensei Meghan has trained at the Wooster Institute of Karate since August 2000. She holds rankings in Awase Kenpo Karate-Do, Awase Kenpo Jitsu, Kenko-Na Kenpo, and the Tonfa.