Osu: (Oos) Literally, "yes." A word of response and recognition which signifies agreement or that you have given your attention.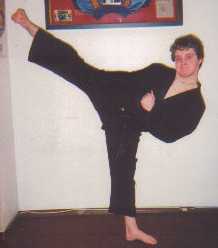 Gi: (Gee, with a hard g) Martial arts uniform.
Members of different schools or organizations can frequently be identified by their matching uniforms.
Awase Kenpo Karate-Do: (Ah-wah-say Ken-poh Kah-rah-tay Doh) Combined Fist Methods and Way of the Empty Hand.
This is the full name of our style of martial arts. Kenpo can also be translated as "Law of the Fist."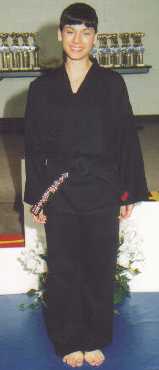 Kiotsuke: (key-oats-kay) The command to come to attention.