Ryu: (roo) Style of Martial Arts.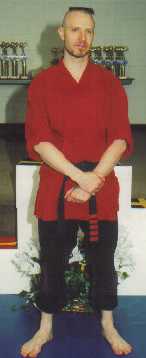 Shihan: (she-han) A student of master rank (4th Degree black belt and above).

Deishi: (day-she) A student.

Mudansha: (moo-don-shah) Ranks below black belt.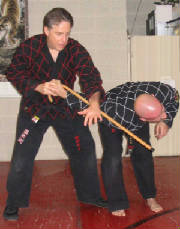 Yudansha: (you-don-shah) Ranks above black belt.







Dai Sensei: (Die Sense-ay) Full instructor, of 3rd degree black belt or higher.
In some other styles, Dai Sensei can mean the same thing as "Grandmaster."
Feedback, submissions, ideas? Email akkai-owner@yahoogroups.com.
"Other martial arts schools teach people new things, but our dojo teaches people to be someone new!" -Soke Herschel Schenck